POOL EXERCISE EQUIPMENT
Harness the
power of your pool
Your backyard pool can be used for more than lapping and napping. Turn it into a powerful workout tool and harness the power of water to revolutionise the way you stay fit with exercise equipment for the pool.
Shop now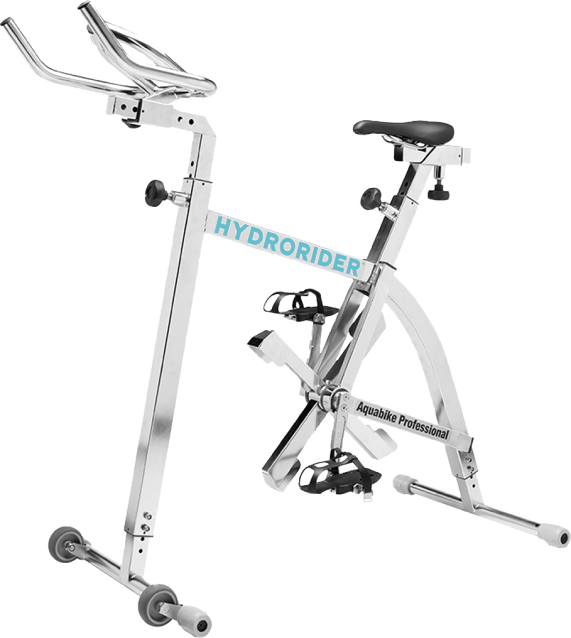 Turn your pool into a gym
When it comes to working out, getting to the gym is half the battle. Luckily, My Pool My Gym, can bring the gym to you. We provide water exercise equipment that enables you to workout in the comfort of your own backyard pool. Believe it or not, there's ways to stay trim that don't involve a swim.
Why a pool gym?
Low impact meets high intensity
Enjoy the benefits of a high-intensity workout without the usual soreness to muscles and joints.
Convenience
Workout in your own time at your own pace with pool exercise equipment that's easy to move, use and store.
Flexibility
Mix up your workouts depending on your
specific health or training goals.
The proof is in the pedaling! We're rated 5 from 79 customer reviews.
Great resistance!
A great bike. Very different to my roadie. Anita was extremely knowledgeable about how water bikes work and showed me how to get the most out it. The water resistance is fantastic and a total killer when working at my max. Thank you!
Doubled my running time
I have doubled my treadmill time running in the water. Being cool in the water I can do so much more and run for hours easily. Love it!
Love my Hydrorider
It's a good challenge and I noticed the changes in my body almost immediately. Easy to get in and out of the pool and the staff were fantastic.
Good addition to my training
A great addition to my ironman training. I have improved both endurance and speed and am less stiff and sore in the legs.
Great AquaBike, fast delivery
Great bike. I ordered it online and it arrived 2 days later so I could get straight into it! Well packaged and easy to assemble and move. Week one and am loving it.
Great bike & great service
Anita was helpful to guide me on the best bike to complement my training. The bike arrived in a couple of days. It was easy to follow the instructions and assemble. Good quality, well made bike, even holds my large frame.